Microsoft has started to test a new feature in Windows 10 Insider builds that displays a message promoting Microsoft edge when a user attempts to install a competing browser such as Firefox, Chrome, Vivaldi, or Opera.
This new test was discovered by a Sean Hoffman, a Windows Insider who posted about it on Twitter.
@MicrosoftEdge What kind of slimy marketing cesspool crap is this Microsoft? I proceed to launch the Firefox installer and Windows 10 pops this up? If I wanted to use your browser, I would. pic.twitter.com/f7jk9sGvYA

— Sean Hoffman (@SeanKHoffman) September 11, 2018
According to Hoffman, when he tried to install Firefox on a Windows 10 Insider build, the installer was temporarily blocked and a Window was displayed stating "You already have Microsoft Edge – the safer, faster browser for Windows 10".
This prompt then asked if he wished to try Edge or to continue installing Firefox.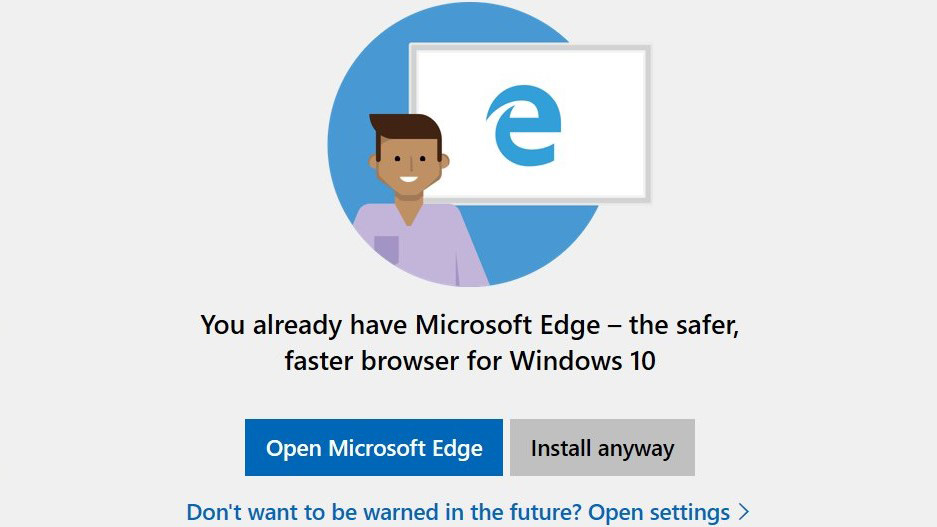 When other users tested browser installations they discovered that Microsoft was performing this same Edge promotion for the Chrome, Vivaldi, and Opera browsers. This can be seen in a screenshot posted by a Twitter user named Brawl.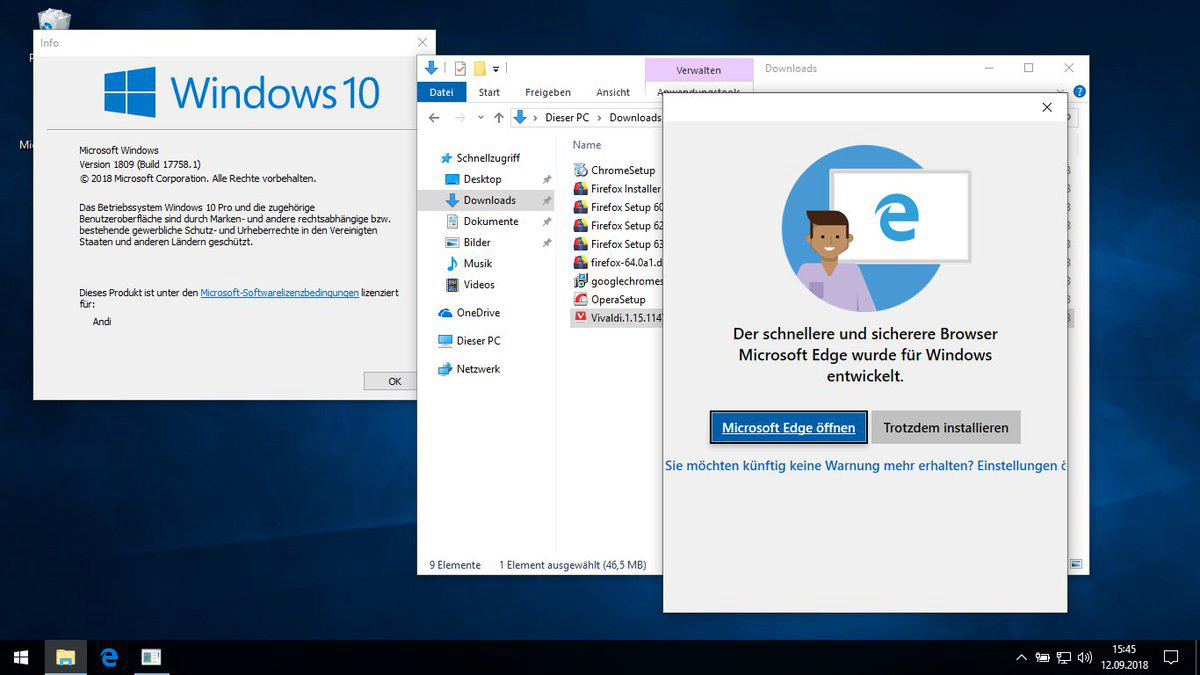 While Bleeping Computer has not been able to independently get this Edge promotion to display, Microsoft has stated that this is indeed a test they are performing with Windows Insiders.
"We've tested this functionality with Insiders only – The Windows Insider Program enables Microsoft to test different features, functionality and garner feedback before rolling out broadly, " a Microsoft Spokesperson told Bleeping Computer. "Customers remain in control and can choose the browser of their choice."
Microsoft is known for heavy Edge promotion
This is not the first time we have seen Microsoft promoting Edge when users attempt to use other browsers.
For example, if you attempt to switch your default browser from Edge to a competing application, Windows will display a prompt stating "Before you switch. Try Microsoft's Edge – it's new, it's fast, and it's built for Windows 10".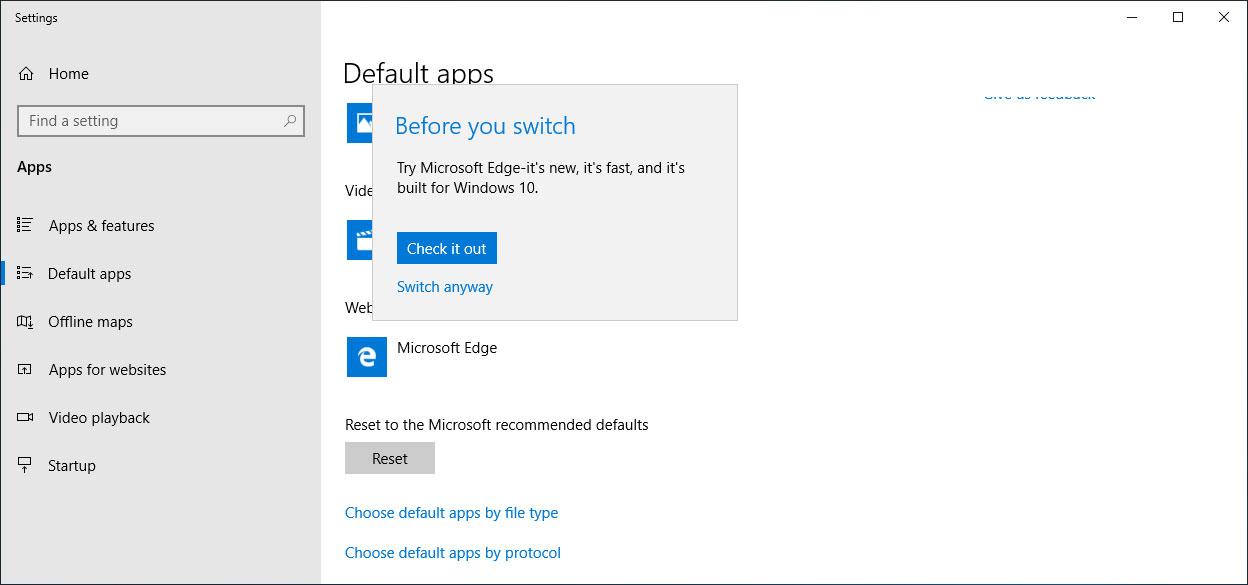 Microsoft also heavily promotes Edge in Bing by displaying a very large promotion for Edge at the top of the search results page when you search for competing browsers.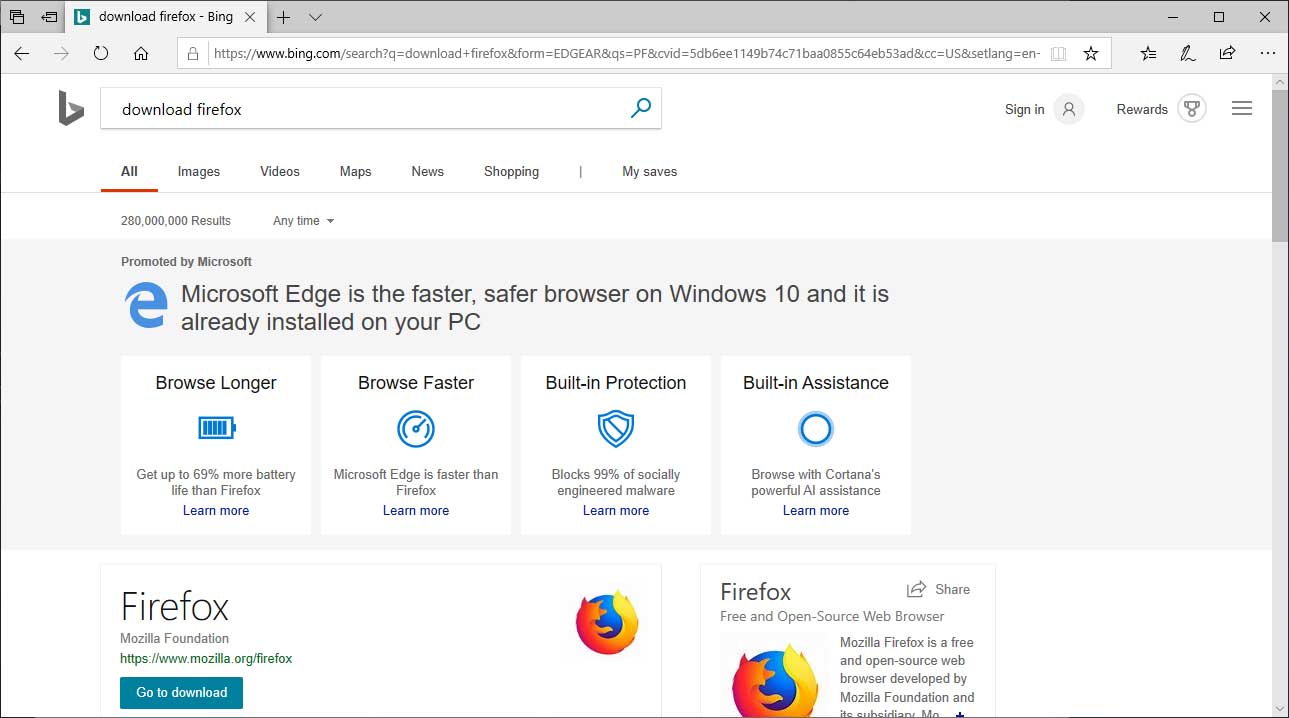 Microsoft is not alone in promoting their browsers
While not as in your face as this new Edge test, Google has been known to promote Chrome when you visit their sites using a competing browser.
For example, when visiting Google.com using Edge, you will see dialog boxes that make statements like "Switch to Chrome. Hide annoying ads and protect against malware on the web."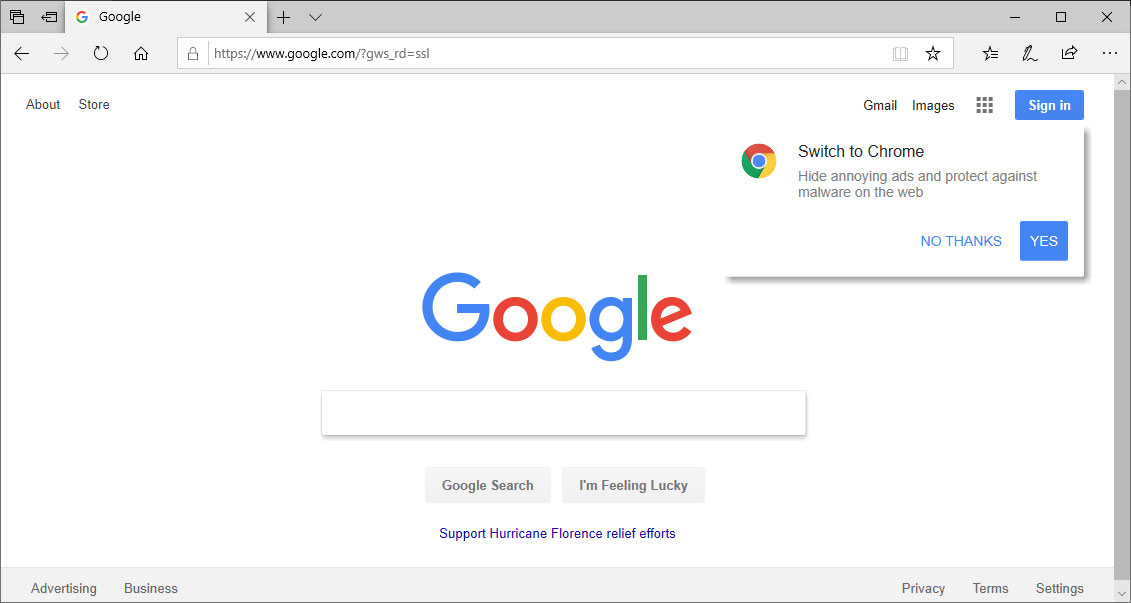 On YouTube, Google has a similar promotion where they display a dialog box that states "Watch YouTube videos with chrome. Google recommends using Chrome, a fast and secure browser. Try it?"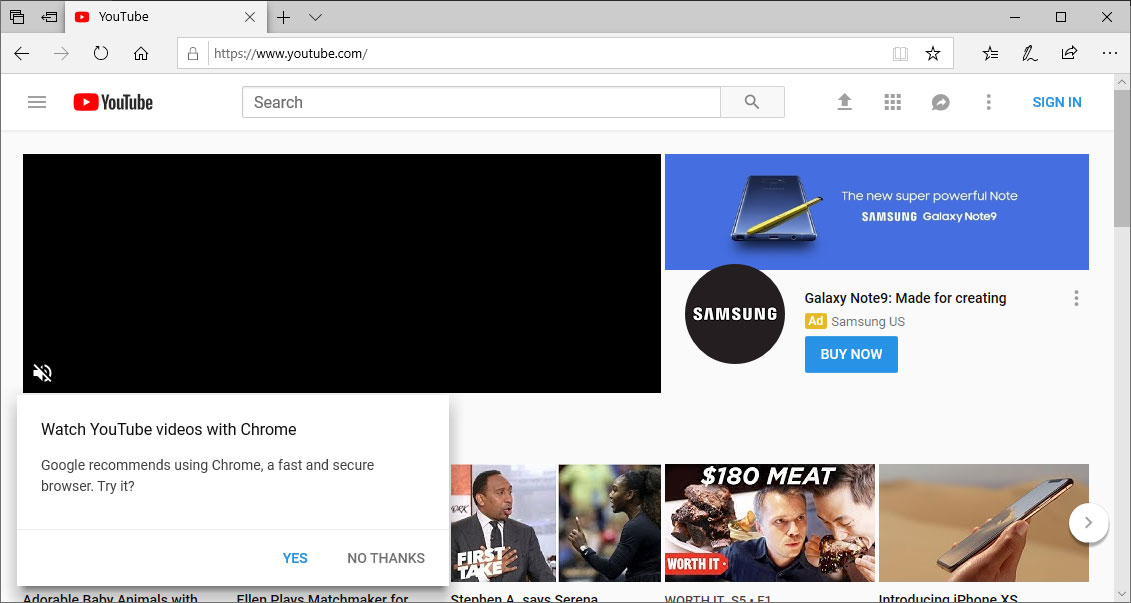 While some may find these ads annoying, the main difference between them and this new Edge promotion is that the Google ads are not blocking you from performing a desired action. By Windows blocking the actual installation of a program, even temporarily, Microsoft is purposely getting in the way of what a user wants, which is far more annoying and unwanted.